APOLLO TOWING, SERVING THE RIO GRANDE VALLEY SINCE 1998. FAMILY OWNED AND OPERATED, EQUIPPED TO TOW COMPACT CARS AND MOTORCYCLES TO 18 WHEELERS AND TRASNPORT HEAVY DUTY MACHINERY. WE PROVIDED SERVICE TO OUR LOCAL LAW ENFORCEMENT AGENCIES.

WE HAVE THE EXPERTISE DRIVERS TO HANDLE ALL KIND OF JOBS. OUR DRIVERS ARE CERTIFIED AND PRFESSIONAL THEY'RE KNOWLEDGEABLE AND VERY RELIABLE. WE HAVE EQUIPMENT TO TAKE ON THOUGH JOBS. WE ARE READY TO ROLL. 23/7


WE HAVE A SECURE STORAGE LOT FOR YOUR PEACE OF MIND.





APOLLO TOWING, KEEP OUR NUMBER HANDY.

REMEMBER, " YOU CALL, WE HAUL."


ALAMO, TX DONNA, TX WESLACO, TX EDINBURG, TX

(956) 783-1500 (956) 464-5900 (956) 969-4030 (956) 381-4869






---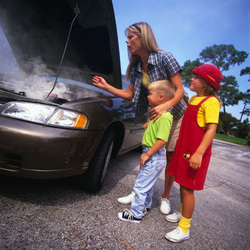 SERVING ALL THE RIO GRANDE VALLEY

WE AT APOLLO TOWING DO MORE RESPOND TO YOUR EMERGENCY NEEDS.
24 HRS, DISPATCHERS HELP OUR PROFESSIONALS RESPOND TO YOU WITHIN MINUTES OF YOUR CALL.
MAKE US YOUR PARTNER IN OVERCOMING THE DIFFICULTIES OF THE VEHICLE EMERGENCIES THAT LIE AHEAD.







---
---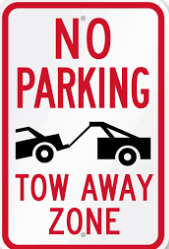 ATTENCION BUSINESS!!!

FREE SIGN TOW AWAYS FREE SIGN

APOLLO TOWING IS INTERESTED IN OFFERING IT'S SERVICE OF TOWING TO ANY TYPE OF BUSINESS IN GENERAL. WE PROVIDE SERVICES THAT INCLUDE: TOWING OF AN ABANDONED VEHICLE IN YOUR PROPERTY.

WE PROVIDE ALL SIGNS, INSTALLATION NECESSARY, FREE WITH NO CHARGE TO OWNER OF PROPERTY. OUR BUSINESS WE'LL PROVIDE A SOLUTION TO YOUR TOWING PROBLEMS.






---
Towing & Recovery

LIGHT, MEDIUM & HEAVY DUTY TOWING
HEAVY DUTY ACCIDENT RECOVERY OF ANY SIZE
AUTO TRANSPORT
FLATBED TRANSPORT & RECOVERY
EQUIPMENT HOOKUP
LONG & SHORT DISTANCE HAULING
LOW BOY FOR TRANSPORT HEAVY DUTY MACHINERY
TOW AWAY PARKING ENFORCEMENT
CAR DOOR UNLOCKS & 18 WHEELERS
4 X 4 PULL OUTS
FULLY INSURED FOR YOUR PROTECTION
SURVEILLANCE SECURE STORAGE LOT FOR YOUR PEACE OF MIND
DAMAGE FREE TOWING
COMPANY'S WE TAKE PURCHASE ORDER WITH APPROVAL




---

Payment Options

---

COMPANYS P.O.'S ON APPROVAL